For the purpose of further development of space weather activities in the Asia-Oceania region such as research efforts, operational collaboration, data exchanges and other various works, the associate's organization have planned to hold an annual AOSWA workshop and few related sessions.
AOSWA Workshop

2013 The 2nd AOSWA Workshop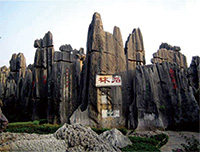 The 2013 AOSWA (Asia-Oceania Space Weather Alliance) Workshop on Space Environment Impacts and Space Weather Forecast Models were held during 4-7 November 2013 in Kunming, China.
The workshop was co-hosted by the National Space Science Center (NSSC) of the Chinese Academy of Sciences, and by the National Astronomical Observatories (NAO), including Yunnan Astronomical Observatory (YNAO) of the Chinese Academy of Sciences.

The Final Version of 2013 AOSWA Workshop Agenda (6M)
2012 The 1st AOSWA Workshop
AOGS
AOGS2012: AOSWA Session

ST-26 / Asia Oceania Space Weather Alliance : AOSWA
AOGS2011: AOSWA Session

ST-17 / Collaborative Resrrches and Operations of Space Weather Forecasting in Asia-Oceania region